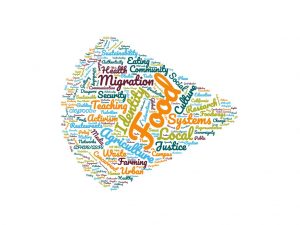 The ASFS was founded in 1985, with the goals of promoting the interdisciplinary study of food and society. It has continued that mission by holding annual meetings; the first was in 1987 and since 1992, the meetings have been held jointly with the organization: Agriculture, Food & Human Values.
Join ASFS
New Members    Current Member Renewal
Working with Routledge Publishing, the organization produces the quarterly journal, Food Culture & Society.
---
Annual ASFS/AFHVS Conferences 
2018: June 13-16
The Agroecological Prospect: The Politics of Integrating Food and Farming with Values and the Land
Hosted by University of Wisconsin, Madison
2019: June 26-29
Title: TBA
Hosted by University of Alaska, Anchorage
---
For the latest organization and member news:
---
The Graduate Association for Food Studies
As of January 1, 2017, the Graduate Association for Food Studies (GAFS) is now the student caucus of the ASFS! All ASFS members who are students will automatically be part of the student caucus. For more information on the GAFS, please visit their website.