The ASFS was founded in 1985, with the goals of promoting the interdisciplinary study of food and society. It has continued that mission by holding annual meetings; the first was in 1987 and since 1992, the meetings have been held jointly with the organization: Agriculture, Food & Human Values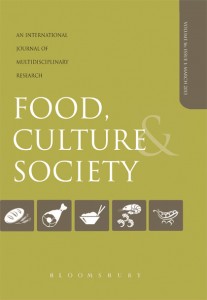 Working with Routledge Publishing, the organization produces the quarterly journal, Food Culture & Society.

Bridging the Past,
Cultivating the Future
June 24-28, 2015
Join us for the Joint 2015 Annual Meetings & Conference of the Agriculture, Food, and Human Values Society (AFHVS), Association for the Study of Food and Society (ASFS), & Society for Anthropology of Food and Nutrition (SAFN), to be hosted by the Chatham University (Pittsburgh, PA). Click here for the conference homepage.
2015 Board Elections
Congratulations to our newest board members!: Kima Cargill, Madeline Chera (student representative), Anne McBride, John Lang, and Riki Saltzman.
ASFS Graduate Student/Early Career Listserv
The ASFS/AFHVS graduate student/early career professional group maintains a listserv. For those new to Food Studies and to the the ASFS, it is a great way to start to network: Please click here to access the listserv.