Executive Board
Krishnendu Ray is an Associate Professor and Chair of the Department of Nutrition, Food Studies and Public Health. He was elected to the Board in 2003. He taught at the Culinary Institute of America at Hyde Park, New York before coming to NYU in 2006. He is the author of The Migrant's Table: Meals and Memories in Bengali-American Households (2004), and the co-editor of Curried Cultures: Globalization, Food and South Asia (2012). His most recent book titled Ethnic Restaurateur and the American City was published by Bloomsbury in 2016. Ray began his tenure as president in 2014.  krishnendu.ray@nyu.edu
Greg de St. Maurice is a Postdoctoral Research Fellow at Ryukoku University where he is conducting research on changes to domestic Japanese cooking and regional cuisines over the past four decades. He earned his PhD in Cultural Anthropology from the University of Pittsburgh in 2015. He also holds Master's degrees in Social Anthropology (Oxford University) and International Relations (American University, Ritsumeikan University). His key research interests include globalization, taste, place and place brands, and Japan. He was on a Fulbright in Japan in 2011-2012 and his work has appeared in Etnofoor, Digest, and edited volumes about food culture and food activism. He has served on the board since 2012, and was elected to be vice president beginning 2017. gregdestmaurice@ad.ryukoku.ac.jp
Treasurer
Jennifer Berg is Clinical Associate Professor of Food Studies and Director of the Graduate MA Program in Food Studies at New York University. She is the current Treasurer of the organization and was elected to the Board in 2000. jennifer.berg@nyu.edu
Beth Forrest is Professor of Liberal Arts and Applied Food Studies at the Culinary Institute of America in Hyde Park, NY with a PhD in History from Boston University. She organized the 2006 conference, held at Boston University and edited and co-edited the abstracts for Appetite, most recently for the 2011 conference. She was Guest Editor of a special issue of the journal Food and Foodways on chocolate and is currently working on an edited volume that considers the role of sauces and condiments in the west (Oxford UP, 2017). She served as the administrator for the 2012 – 2015 ASFS book, article awards and the 2012 – 2014 pedagogy awards. She has been an active member of ASFS since 2005. She was elected to the board in 2006, re-elected in 2012, and elected to serve as Secretary since 2013. b_forres@culinary.edu
Amy Bentley hold an appointment of Professor of Food Studies in the Department of Nutrition, Food Studies and Public Health at New York University. A historian with interests in the social, historical, and cultural contexts of food, she is the author of Inventing Baby Food: Taste, Health, and the Industrialization of the American Diet (University of California Press, 2014). She is also the author of Eating for Victory: Food Rationing and the Politics of Domesticity (University of Illinois, 1998), editor of A Cultural History of Food in the Modern Era (Berg, 2011), as well as author of articles on such diverse topics as the politics of southwestern cuisine, a historiography of food riots, and the cultural implications of the Atkins diet. Bentley is co-founder of the Experimental Cuisine Collective, an interdisciplinary group of scientists, food studies scholars and chefs who study the intersection of science and food, co-founder of the NYU Urban Farm Lab. She is Editor of Food, Culture, and Society: An International Journal of Multidisciplinary Research, and is a board member for the journals Food and Foodways and the Graduate Journal of Food Studies. amy.bentley@nyu.edu
ASFS Fellow
ASFS Fellows are ASFS members who have been active in Food Studies as a field and have served the organization. They serve 3 year terms as non-voting advisory members to the ASFS Board. They are nominated by the Executive Officers and approved by the ASFS Board.
Ken Albala is a Professor of History at the University of the Pacific. He was elected to the board c.2003. He was Book Reviews Editor for Food, Culture, and Society from 2004-2008, and was a Co-Editor from 2009 – 2013. He is a prolific author and editor, with a range of books which include Eating Right in the Renaissance, The Banquet, Human Cuisine, Beans, and The Lost Art of Real Cooking. He was named an ASFS Fellow in 2015.   kalbala@pacific.edu
Warren Belasco is a Professor of American Studies at the University of Maryland, Baltimore County, and his discipline is history. He was elected to the board c. 1998 and became Vice President c.2000. He served as the Editor of Food Culture and Society from 2003 to 2009, and he has served as Advisory Editor since 2009. He has served as the Executive Director for the organization since 2011. He was named an ASFS Fellow in 2015. belasco@umbc.edu
Netta Davis is a Lecturer in the Gastronomy and Food Studies Program at Boston University. She is ABD in the American Studies Program at Boston University. She was elected to the board c.1998,  an active member of the program committee, and served as Vice President. She was appointed ASFS Fellow in 2016. davis.netta@gmail.com
Jonathan Deutsch is a Professor and Program Director of Hospitality Management, Culinary Arts and Food Science at Drexel University. He was elected to the board in 2002. He served as Secretary from 2002 to 2006. He is the current Education Editor of Food, Culture, and Society. He is also co-editor of Gastropolis: Food and New York City and Food Studies: An Introduction to Research Methods. He was named an ASFS Fellow in 2015. Jdeutsch@drexel.edu
Lisa Heldke is a Professor of Philosophy at Gustavus Adolphus College. She was elected to the board in 2008. She was the Co-Editor of Food, Culture, and Society from 2009 – 2013. Heldke is co-editor of Cooking, Eating, Thinking: Transformative Philosophies of Food and The Atkins Diet and Philosophy and is author of  Exotic Appetites: Ruminations of a Food Adventurer. She was named an ASFS Fellow in 2015. heldke@gustavus.edu
Alice Julier is an Associate Professor and Director of Food Studies at Chatham University, Pittsburgh, PA. She holds her PhD in sociology from UMass, Amhearst, and focuses on issues of race, class, gender and food. She was elected to the board in 1999. She served as Vice President for one term and President for two terms. She is on the editorial board for Food, Culture, and Society, and author of Eating Together: Food, Friendship and Inequality. She was named an ASFS Fellow in 2015. AJulier@chatham.edu
Elected Board Members (alphabetical)
Babette Audant is Assistant Professor of Culinary Arts at Kingsborough Community College (CUNY), where she also directs the Center for Economic and Workforce Development. In addition to teaching hands on culinary classes, overseeing their urban farm, and developing grants that train people for jobs in foodservice, she is also involved in the CUNY Food Policy Seminar. She was elected in 2014. Babette.Audant@kbcc.cuny.edu

Daniel Bender is the director of the Culinaria Research Centre at the University of Toronto. The Canada Research Chair in Global Culture, he is a professor of history and food studies and the author of three books and the co-editor of two. He is currently working a project on food, empire, and the origins of culinary adventure tourism. He is a co-convener of the "City Food: Lessons from the People on the Move" international collaboration. He was elected to the board in 2016.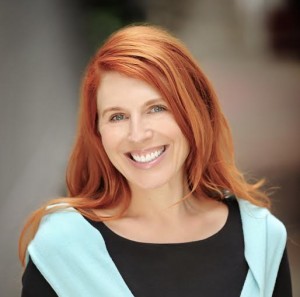 Kima Cargill is Associate Professor of Psychology at the University of Washington. In addition to teaching classes on the Psychology of Food and Eating, she is a part of the University of Washington Food Studies Consortium.  Her books include The Psychology of Overeating: Food and the Culture of Consumerism (Bloomsbury Academic, 2015) and Food Cults (Rowan & Littlefield, 2016). She was elected to the board in 2015. kcargill@uw.edu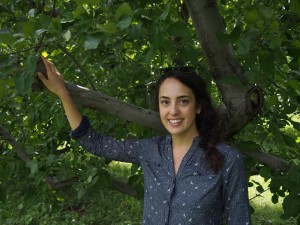 Madeline Chera is a Ph.D. Candidate in the Anthropology of Food Concentration at Indiana University, studying under Richard Wilk and Andrea Wiley. Her dissertation research is about the discourses implicated in promotion of traditional foods in Tamil Nadu, south India. Madeline's experience in Food Studies also includes teaching an original undergraduate course on agricultural biodiversity at IU, and work in farm education, CSAs, and farmers' markets. She has served in IU's Anthropology Graduate Student Association, as the Secretary and Graduate Affairs Committee Representative. She was elected to the board in 2015.
Emily Contois is currently a PhD student in American Studies at Brown University. Her research unites the sciences and the humanities as she explores the intersection of food, nutrition, and public health in the everyday American experience and popular culture. Emily holds a BA in Letters from the University of Oklahoma, an MPH focused in Public Health Nutrition from the University of California, Berkeley, and an MLA in Gastronomy from Boston University. Her work has been published in CuiZine: The Journal of Canadian Food Cultures, Fat Studies, the Graduate Journal of Food Studies, and Inside Higher Ed, among others. She was elected in 2014. emily_contois@brown.edu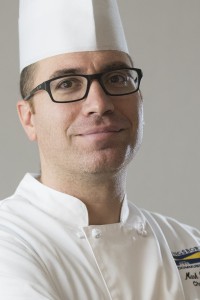 Mark D'Alessandro is an Assistant Professor at Kingsborough Community College where he teaches Culinary Arts and Hospitality Management. Additionally he is a doctoral student at The Graduate Center, the City University of New York's (CUNY) doctoral degree granting institution. He is currently investigating power dynamics in niche market meat production. He was elected to the board in 2016.
Megan Elias is Director of the Center for Teaching, Learning, and Scholarship at Borough of Manhattan Community College (BMCC). Previously, she was Associate Professor of History at Queensborough Community College where she led an NEH grant that considered the role and relationship between foodways and Latin culture. She is one of the founding editors of the journal Global Food History and is author of Food in the United States, 1890-1945 and Stir it Up: Home Economics in American Culture. She was elected to the board in 2016.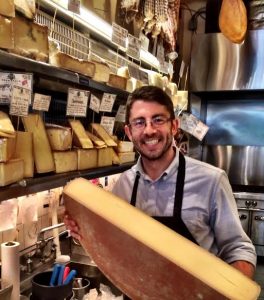 Bradley M. Jones received a MLA in Gastronomy from Boston University in 2014, a BA from Wabash College in 2010, and is pursuing a PhD in Anthropology at Washington University in St. Louis. His research explores alternative forms of food production, environmental sustainability, and neo-agrarianism in the United States. He is the founding editor of the Graduate Journal of Food Studies and has published articles, encyclopedia entries, and reviews in: CuiZine: the Journal of Canadian Food Culture; Food, Culture, and Society; Gastronomica; Digest: A Journal of Foodways and Culture; the Oxford Companion; and the Springer Encyclopedia of Food and Agricultural Ethics; among others. He is the current president of the Graduate Association for Food Studies.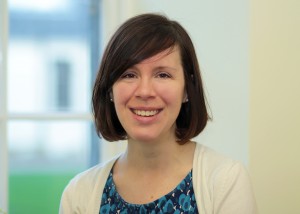 Christine Knight is Senior Research Fellow in Science, Technology & Innovation Studies at the University of Edinburgh, where she co-convenes the Food Researchers in Edinburgh network (FRIED). Christine's research on contemporary food culture focuses on nutrition and dietary advice. She currently holds a Wellcome Trust Research Fellowship to investigate the negative stereotype of the Scottish diet within the UK. Previously, her doctoral research explored the low-carbohydrate diet trend of the 1990s/2000s. Christine grew up in Australia and studied at the University of Adelaide, before moving to the UK in 2008. She is a visiting fellow in the Food Values Research Group, University of Adelaide, and School of Health Sciences, Flinders University, South Australia. She was appointed to the board in 2015 to fill a vacant seat, and was elected in 2016. Christine.Knight@ed.ac.uk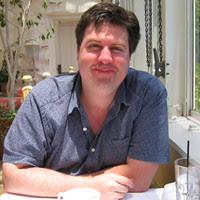 John T. Lang is an Associate Professor of Sociology at Occidental College in Los Angeles, California. He is currently the Book Review Editor for Food, Culture and Society. His food-related research has been published in AgBioForum, Contexts, Food, Culture & Society, Food Policy, Gastronomica, The International Journal of Public Opinion Research, and Risk Analysis. His first book manuscript, What's So Controversial about Genetically Modified Food?, is under-contract with Reaktion Books. He is currently developing his next book, tentatively titled Concrete Terroir: How Aesthetic Cooperation Shapes a City's Dining Scene, which focuses on the evaluative process of restaurant reviewing, the aesthetic experiences of fine dining, and the role of place. He was elected to the board in 2015.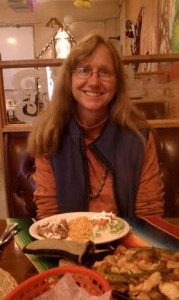 Lucy Long is Founder and Director of the Center for Food and Culture in Bowling Green, Ohio. She is a research associate at Bowling Green State University where she teaches popular culture, American culture studies, and International Studies. She chaired the Foodways Section of the American Folklore Society for many years and is the author of Culinary Tourism (2004) and Regional American Food Culture (2009). She was elected to the board c.2000, and re-elected in 2012. Dr. Long served as vice president from 2014 – 2016. lucyl@foodandculture.org
Anne E. McBride is a PhD candidate and adjunct professor in the Department of Food Studies at New York University. She is the culinary program and editorial director for the Strategic Initiatives Group at the Culinary Institute of America and director of the Experimental Cuisine Collective in New York. She was elected to the board in 2009 and relected in 2015.  aemcbride@gmail.com
Jeffrey M. Pilcher is professor of food history at the University of Toronto Scarborough. For the last twenty years, he has taught classes on the history for food and drink at the University of North Carolina, Charlotte, The Citadel, the University of Minnesota, and the University of Gastronomic Sciences. His books include Que vivan los tamales! (1998), Food in World History (2006), Planet Taco (2012), and the Oxford Handbook of Food History (2012). He is a co-editor of the peer-reviewed journal Global Food History. He was elected in 2014. jeffrey.pilcher@utoronto.ca
Deanna Pucciarelli is an Associate Professor, and the Hospitality and Food Management Program Director at Ball State University. She is an alumna of the Culinary Institute of America and worked in the food industry for over 15 years prior to entering the academe. Her primary research lines include the environmental determinants to food consumption patterns and food history. She was elected in 2014. dpucciarelli@bsu.edu
Riki Saltzman is the Executive Director of the Oregon Folklife Network, based at the University of Oregon in Eugene, OR. Her interests center around issues of food and identity as well as culinary tourism. During her time as the Folklife Coordinator for the Iowa Arts Council (1995-2012), she co-produced the radio series/website Iowa Roots, which explores the diverse cultures and traditions of Iowa's folk & traditional artists, with special attention to foodways; with funding from the Leopold Center for Sustainable Agriculture at Iowa State University, she researched and developed the website Iowa Place-Based Foods. Saltzman, who obtained her Ph.D. in Anthropology/Folklore from the University of Texas at Austin, has authored numerous public folklore publications as well as peer- reviewed articles in professional journals, including chapters in Linda Murray Berzok's Storied Dishes: What Our Family Recipes Tell Us About Who We Are and Where We've Been, and Lucy Long's Culinary Tourism. She currently serves on the executive boards of the American Folklore Society and the Society for the Study of Food & Society and the editorial advisory board for Heartland Foodways (UI Press). She was elected to the ASFS board in 2008 and reelected in 2015.  riki@uoregon.edu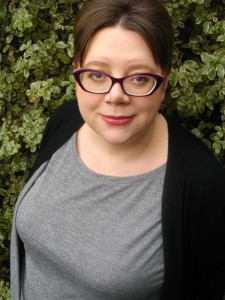 Nicki Tarulevicz is a historian and tenured Senior Lecturer in Asian Studies in the School of Humanities at the University of Tasmania, Australia. She is the author of Eating Her Curries and Kway: A Cultural History of Food in Singapore (Illinois, 2013) and a recipient of the ASFS Award for Food Studies Pedagogy (2013). She was elected in 2014. nicole.tarulevicz@utas.edu.au
Past Board Members (* denotes Founding Member, + denotes prior Officer)
Gary Allen is a food writer. He was elected to the board at an unknown date and served as Vice President. He is an author and editor, contributing to books that include The Business of Food and Human Cuisine. gallen@onthetable.us
Ilona Baughman (in memoriam, 2008-2012) was an MLA candidate in Gastronomy at Boston University and had an MA from Boston University. She was elected to the board in 2008.
Charlotte Biltekoff is an Assistant Professor at the University of California at Davis, in the departments of American Studies and Food Science. She was elected to the board in 2002.  cbiltekoff@ucdavis.edu
Daniel Block is in the Department of Geography at Chicago State University, where he studies food availability and access. He is director of Fredrick Blum Neighborhood Assistance Center (NAC), which provides both technical and research assistance to grass-root, economic, and community developing organizations. He is author and co-author of several articles on the gendering of milk 1880 – 1920, the foodways of the urban poor, and the book Chicago: A Food Biography. He was first elected at an unknown date, and re-elected in 2012, serving until 2016.. d-block@csu.edu
+Annie Hauck-Lawson was an Associate Professor at the City University of New York and a registered dietitian. Her disciplines are foods and nutrition and foodways. She was elected to the board c.2003. She has served as Vice President and President of ASFS. She was the guest editor of the special 'Food Voice' edition of Food, Culture, and Society, Spring 2004. brooklynfoods@yahoo.com
Julia Lapp is an assistant professor of Health Promotion and Physical Education at Ithaca College, where she teaches courses on Human Nutrition, Disease and Lifestyle, Food and Society, and Nutritional Care and Therapeutics. She holds a PhD in Applied Medical Anthropology from the University of Connecticut and has published in the journals Food, Culture and Society, the Journal of Hunger and Environmental Nutrition, and the Journal of Nutrition Education and Behavior. She was elected in 2012 and served until 2016. jlapp@ithaca.edu
*+Alex McIntosh is a Professor of Sociology at Texas A&M University. He is a founding member of the organization, and he has served as Secretary, Treasurer, Vice President, and President. He was the second editor of the organization's journal, then called the Journal for the Association for the Study of Food and Society and later shortened to the Journal for the Study of food and Society. w-mcintosh@tamu.edu
+Jeffrey Miller is an Associate Professor in the Department of Food Science and Human Nutrition at Colorado State University. He was elected to the board in 2008, and he served as President from 2013-2014. jeffrey.miller@colostate.edu
Anne Murcott is a Professorial Research Associate at the Food Studies Centre, School of Oriental and African Studies, London; Special Professor, School of Sociology & Social Policy, University of Nottingham; Honorary Visiting Professor, Department of Sociology, City University, London; and Professor Emerita (Sociology) London South Bank University. She is a sociologist. am112@soas.ac.uk
Kristina Nies is an independent scholar. She received her M.A. in Gastronomy from Boston University. She was elected to the board in 2008,  re-elected in 2012, and served until 2015. kristina.nies@gmail.com
Marion Nestle is the Paulette Goddard Professor of Nutrition, Food Studies, and Public Health at New York University. marion.nestle@nyu.edu
+Jacqueline Newman is the editor of Flavor and Fortune Magazine. She served as President. flavorandfortune@hotmail.com
+Travis Nygard is an Assistant Professor of Art History at Ripon College in Wisconsin. He was elected to the board in 2009. He served as Secretary 2010-2011. travis@travisnygard.com
+Fabio Parasecoli is an Associate Professor and Coordinator of Food Studies at The New School, New York. His disciplines are media and cultural studies and food studies. He was elected to the board in 2004. He served as president from 2006 to 2009. He is on the editorial board of Food, Culture, and Society and is a regular contributor to The Huffington Post parasecf@newschool.edu
*Jan Poppendieck is a Professor in the Department of Sociology, Hunter College and in Sociology and Public Health at the Graduate Center of the City University of New York. She was present at the founding meeting for the ASFS, and was active on the steering committee. janpop@verizon.net
+Elaine Power is an Associate Professor at the School of Kinesiology & Health Studies, Queen's University, Kingston, ON Canada. She was elected to the board in 2002. Her disciplines are sociology, health studies, food studies, and public health. She served as Vice President from 2004 to 2006, and she is on the editorial board for Food, Culture, and Society. power@queensu.ca
*+Jeffery Sobal is a Professor in the Division of Nutritional Sciences at Cornell University, Ithaca NY. He is a sociologist. He was a Founding Board Member in 1987. He was Vice President from 1989 to 1991, and he was Conference Program Chair in 1990 (Philadelphia). He is on the editorial board of Food, Culture, and Society. js57@cornell.edu
Rick Wilk is a Professor of Anthropology at Indiana University. He was elected to the board in 2009 and served until 2015. wilkr@indiana.edu
Abby Wilkerson is a philosopher and an Associate Professor of Writing at George Washington University. She was elected to the board in 2009 and served until 2015. alw@gwu.edu
+Psyche Williams-Forson is an Associate Professor of American Studies at the University of Maryland. She was elected to the board in 2008. She served as Vice President from 2013 – May 2014. pwforson@umd.edu